Phase 4 Lots Being Released March 25th, 2017!
If you are looking for a new home in a vibrant new community located right beside the picturesque Mississippi River, then you're going to want to act fast!
Riverfront Estates offers a choice of detached bungalows and two storeys as well as bungalow semis, and townhomes. Occupancy expected in December 2017.
Check out the site plan below to find the perfect location for your new home. Details about each lot, including lot premiums can be found by hovering over the map.
There are two ways that you can secure your dream home:
1. Enter into a Lot Reservation Agreement and provide a refundable $5,000 deposit.
When you enter into a Lot Reservation Agreement your lot will be held for 30 days. (Please note that the builder may still offer the lot for sale up until the purchase and sale agreement has been signed.)
Click HERE to download the Lot Reservation Agreement.
2. Enter into a Purchase & Sale Agreement and provide a deposit to be the greater of $30 000 or 10% of the purchase price.
Once signed the Purchase & Sale Agreement is conditional for 10 business days for legal review. A sample purchase and sale agreement is available upon request.
Do not wait! We have a long waiting list… We expect these homes to sell quickly.
Reservations will be accepted on a first come first serve basis in person at 283 Merritthew Street in Almonte starting at 9am on Saturday, March 25th, 2017.
Towns: $284,000
End Units: $292,400
Semis: $329,900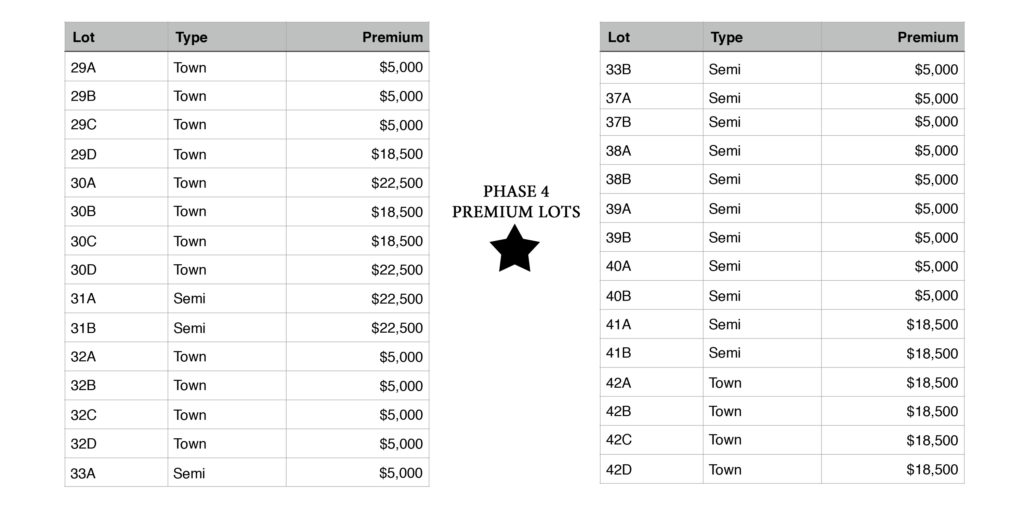 Take the 417 to Hwy 49 (March Road) and head west towards Almonte, continue through the roundabout, turn left on Paterson St, turn right on Robert Hill St, turn left on Johanna St, turn right on Merrithew St.